Apartment 2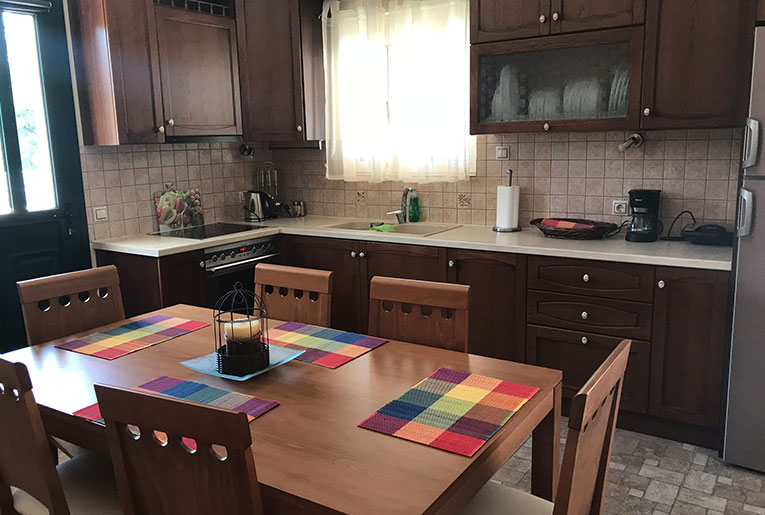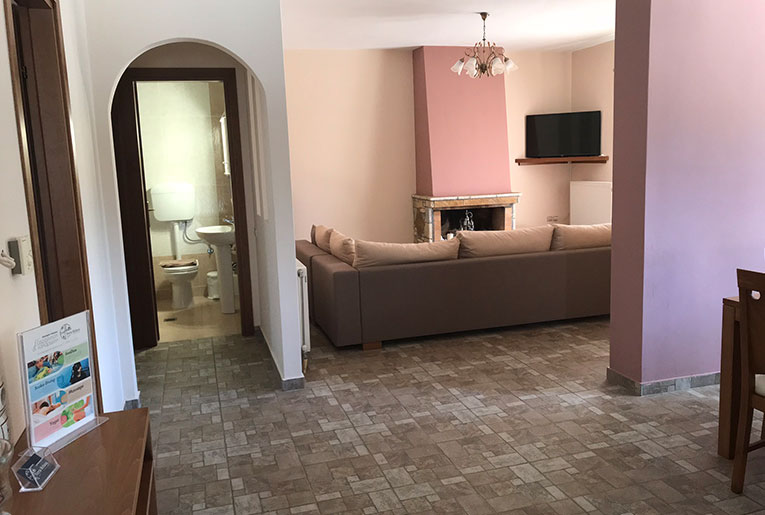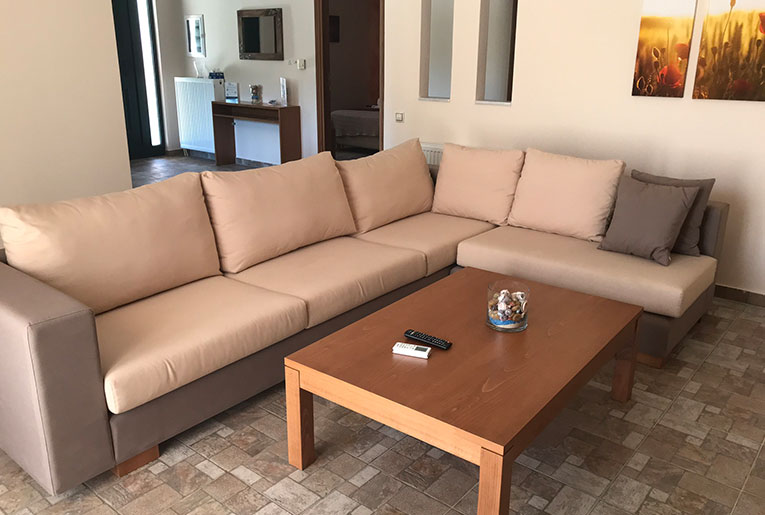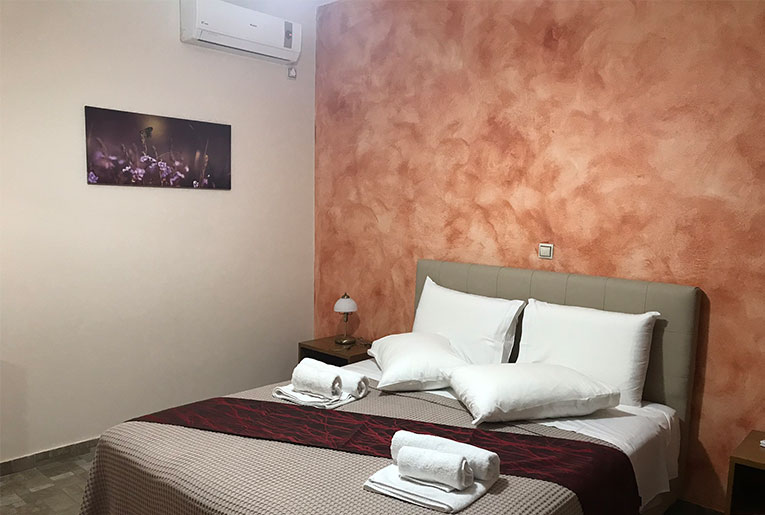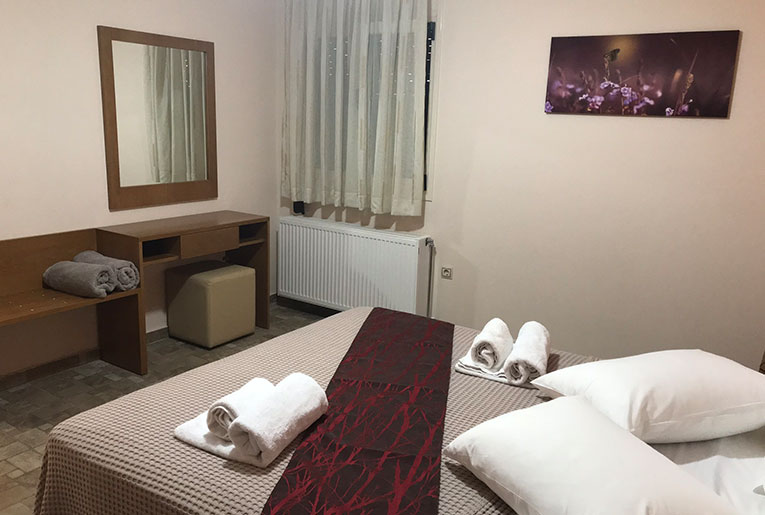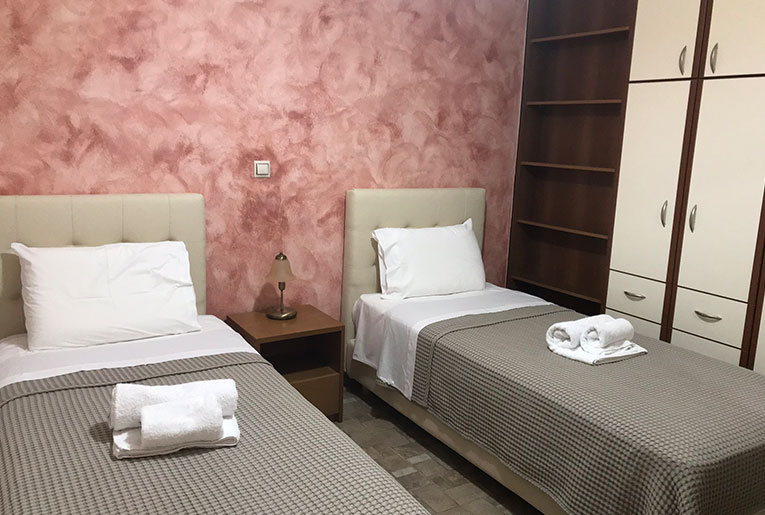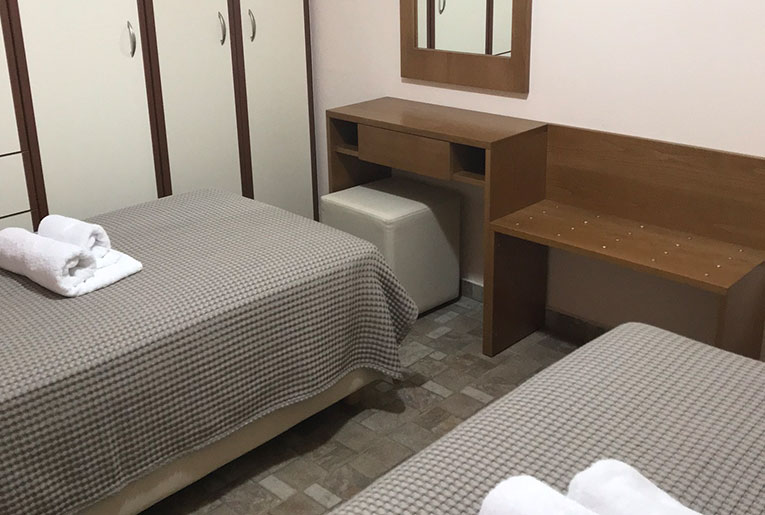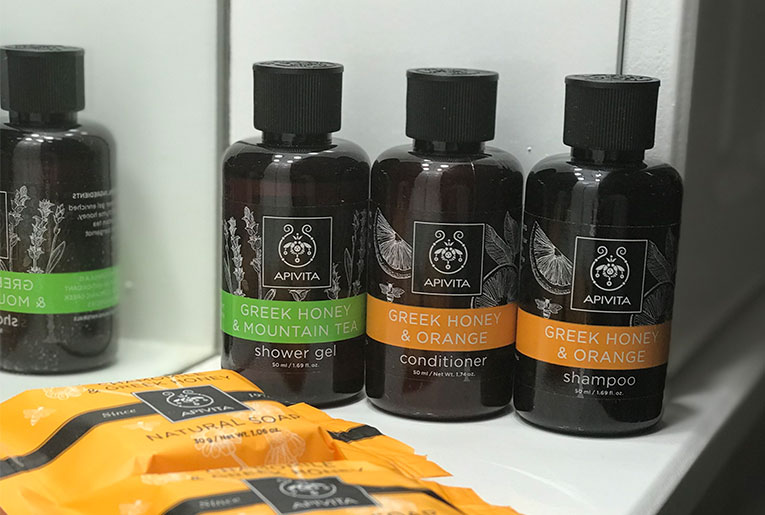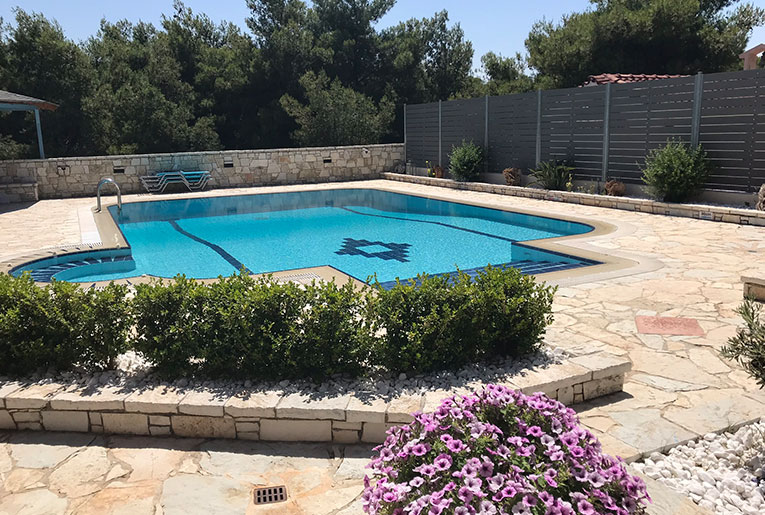 Terra Relaxa's apartment 2 is on the second floor of the complex and is 83 m2. It is consisted of 2 large bedrooms, bathroom with a bathtub, a single space for kitchen, dining room and living room with fireplace. It is located next to the pool and there is a covered outdoor seating area with view of the pool, the garden and forest; an ideal space to enjoy nature in peace.
visitors:

6

beds:

1 double bed and 2 single beds

bedrooms:

2

bathroom:

1, with bathtub
Air condition

Free WiFi

Hair dryer

Kitchen

Washing machine
TV LCD 42"

Cosmetic

Iron

Towels & Sheets

Fireplace
Arrival / Departure Check-in: 14:00 - 23:30
Check-out: up to 12:00
(Alternative check-in and check-out hours can be arranged on demand based on availability)
---
Checking-out Late In case of a delay you will need to inform the reception. If you check-out between 12.00 and 18.00 you will be charged 50% of the daily cost of the apartment and after 18.00 100% of the cost.
---
Reservation Rules Terra Relaxa reserves the right to pre-authorise credit cards. If you do not have a credit card then you need to make a bank transfer equal to 50% of the final value of your reservation. Relevant instructions can be given upon request.
---
Cancellation If you cancel your reservation 30 days before the arrival date or sooner, the cancellation will be free of charge. In case you wish to cancel in less than 30 days from the arrival date, there is a 50% cancellation fee of the total value of your reservation. In case of absence in the arrival date, an 100% cancellation fee will be charged.
---
Children & Extra Beds All children under 12 years old can stay free if the correspondent amount of adults is respected; at least 2 adults per 4 children. Extra beds are provided free of charge, however, you will need to make your request in advance in order to ensure availability.
---
Taxes & Extra Charges The price of the reservation includes all taxes and charges.
---
Cards Accepted Visa, Mastercard, Maestro. Terra Relaxa reserves the right to pre-authorise credit cards. The customer might be charged with a commission depending on his bank policy.
---
Breakfast Breakfast is not included.
---
Pets Pets are not allowed in all the complex.
All apartments